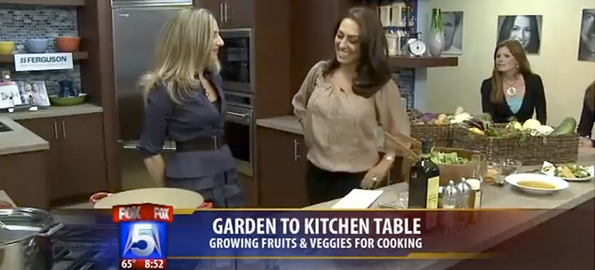 Thank you for visiting CookingwithMelody.com. I hope you enjoyed the show on San Diego's Fox 5 news this morning! I would love to hear your comments and/or suggestions. You can send me a message on the Contact Me page or post a comment below. Today I demonstrated the following recipes for Easter Brunch Entertaining.
Olive and Herb Crusted Beef Tenderloin with Dijon Dipping Sauce
Sweet and Tangy Cabbage Quinoa Salad
Leek, Prosciutto and Smoked Gruyere Cheese Quiche Tart
Meyer Lemon Poppy Seed Bundt Cakes
Special thank you to my friends at Harvest Ranch/Jonathan's Markets for providing the high quality meats and specialty items for today's show.
Be sure to subscribe to the CookingwithMelody.com newsletter, follow me on Twitter or become a fan on Facebook to receive the latest updates.
Here are the two segments from my visit to Fox 5:
Segment 1:

Segment 2: