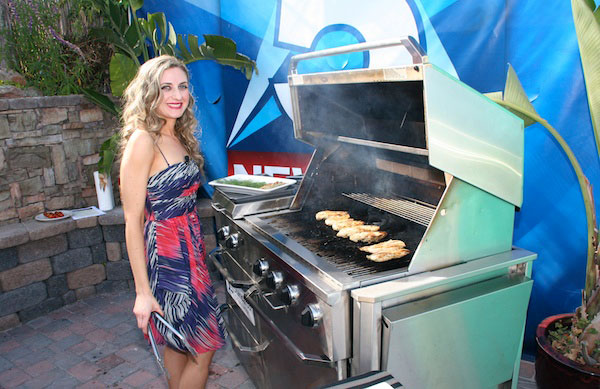 Thank you for visiting CookingwithMelody.com. I hope you enjoyed the show on San Diego's Fox 5 news this morning! I would love to hear your comments and/or suggestions. You can send me a message on the Contact Me page or post a comment below. Today I demonstrated the following recipes for the 4th of July grilling segments!
Chipotle Shrimp Tacos with Cilantro Lime Sauce
Honey Mustard Herb Grilled Chicken
Special thank you to my friends at Harvest Ranch/Jonathan's Markets for providing the high quality meats, poultry and seafood items for today's show.
Be sure to subscribe to the CookingwithMelody.com Newsletter, follow me on Twitter or become a fan on Facebook to receive the latest updates.
If you missed today's show watch them now below or on my Videos page.
Have a safe and fun filled holiday!
Fox5 News Segment #1:
Fox 5 News Segment #2: