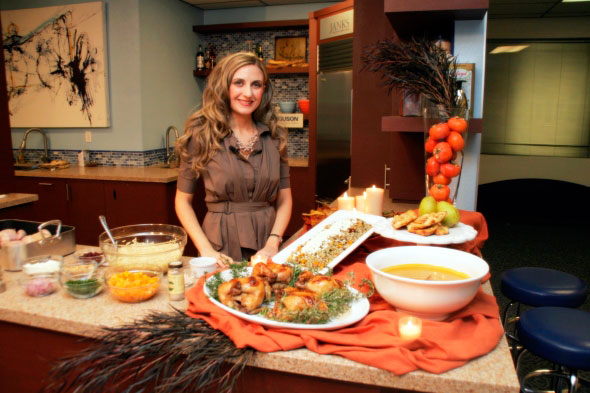 Thank you for visiting CookingwithMelody.com. I hope you enjoyed the show on San Diego's Fox 5 news this morning! I would love to hear your comments and/or suggestions. You can send me a message on the Contact Me page or post a comment below. Today I demonstrated the following recipes...
Cornish Hens with Apricot Glaze
Butternut Squash, Cranberry and Walnut Orzo Salad
Special thank you to my friends and at Harvest Ranch/Jonathan's Markets for providing the high quality ingredients for the show today.
Be sure to subscribe to the CookingwithMelody.com Newsletter, follow me on Twitter or become a fan on Facebook to receive the latest updates.
If you missed today's show you can view below or on my Videos page.
Have a wonderful Thanksgiving Holiday!