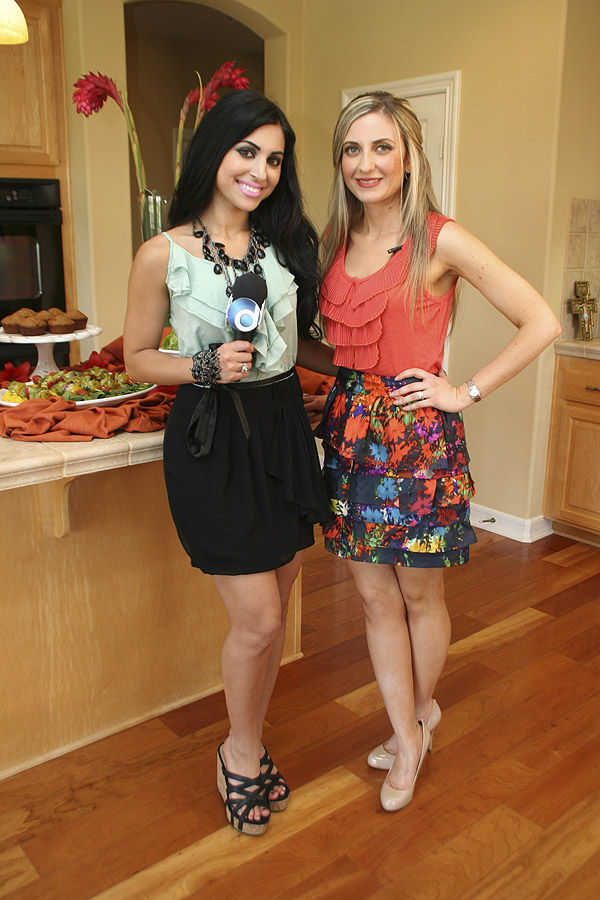 Welcome Dandana TV Viewers
Thank you for watching my interview with the beautiful and talented Anna Hirmiz on Hotspots! I hope you enjoyed the show and want to welcome you to my website.
Below are the recipes that were demonstrated and introduced during the show…
Fattoush Salad
Quinoa Tabbouli
Seafood Kabobs
Zucchini Muffins
If you like what you see and would like to be updated on the latest recipes and posts you can subscribe to my Newsletter, follow me on Twitter or become a fan on Facebook!
I'd like to give special thanks to Harvest Ranch/Jonathan's Markets for providing the fresh fish for the Seafood Kabobs. If you are a local San Diegan be sure to visit one of their 4 store locations for the finest selections of Meat, Seafood, Produce, Gourmet Foods, Fine Wines and more!
I would also like to thank El Cajon International/Baghdad Markets for providing the ethnic ingredients and produce for the show. Located in the heart of El Cajon you will find a wide selection of authentic Middle Eastern ingredients, imported products along with freshly baked breads, pastries and more!
If you missed the show or would like to re-watch and/or share with your friends, the segments are now below. Be sure to sign up to Facebook and Twitter!
Sincerely,
Melody Shammam
Segment 1:
Segment 2: